About Us
Softrays Institute is the regional training institute/ support center for Information Technology, Certifications, Engineering Designs, Business School and Student Industrial Work Experience Scheme (SIWES) .
The Company is commited to raising technoprenurers and providing excellent customer care and making products and services affordable.
There is only one boss. The customer. And he can fire everybody in the company from the chairman on down, simply by spending his money somewhere else.
Services
Our Services at Softrays Information Technology includes
Our Level of Expertise
We have experts in different fields of study. Below is our average level of expertise
Register Now
Click on the button to register for any of our courses. Don't be left out. Seize this advantage and register. Acquire a skills now!
Testimonials
When I came to Softrays I practically knew nothing about how to use a computer, but by the time I was done with my training... I was already very proficient in the use of several softwares particularly AutoCAD. I was so good at it, I began to teach people and even do projects for people. I am at my present place of employment thanks to this knowledge I acquired while I was there. Thanks to Softrays and the team. The drive and passion to impact functional knowledge is second to none.
Olatunji Jola
CAD Engineer at Petroprism Limited
I started off by learning AutoCAD from Softrays, and one of the uniqueness is that you don't just learn skills, they will also teach you per time how you can generate income from what you are learning. No wonder it was convenient for me to re-enrol for another thriving course knowing fully well that I, being an entrepreneur would not just leave without knowing how to monetize the skill I've just learnt.
Festus Oladiti
Chief Executive Officer of Phestech Business & I.T Hub
Learning AutoCAD at Softrays has taught me that no matter how complex a problem may seem, it can be broken down into smaller bits which in turn simplifies the problem. The knowledge gained has really given me confidence in solving problems in 2D and 3D modeling and also in trying out new softwares when the need arises.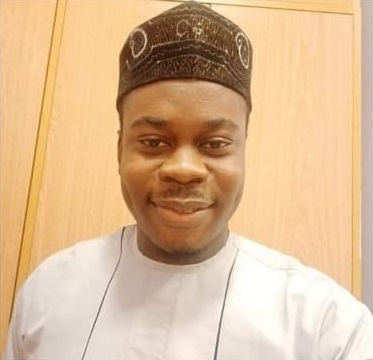 Foluso Jude AWOLOLA
Post graduate Student at Environmental Engineering at Warsaw University of Technology
Contact
You can contact us using any of the address below or just drop us a message.
Location:
-- Tanke Bubu Street, Beside Sanrab Filling Station, Tanke, Area, Ilorin, Nigeria

-- Aliu Estate shopping complex,Unilorin road, Tanke, Ilorin

-- Office no 6, Unilorin motion-ground, Ilorin, Nigeria
Email:
info@softraysit.com, softraysbiz@gmail.com
Call:
08100002323, 08144443888
Frequently Asked Questions
Below are a list of Frequently asked Questions you may likely have